End-to-end management of your manufacturing operations
Available anywhere, anytime from the warehouse to the office to home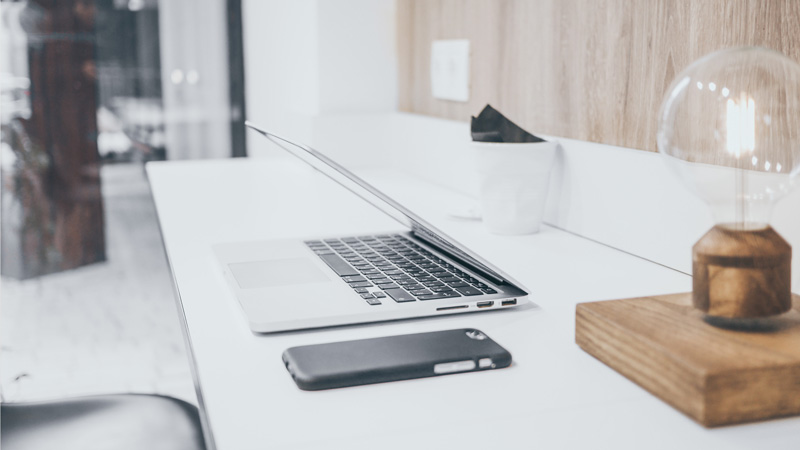 The complete solution for manufacturers integrated with a full-featured ERP for sales, inventory, purchasing and finance.
Design multi-level BOMs with kitting and manage your manufacturing into work centres and routes, or simple manual assembly.
Easily plan and schedule orders by work centre based on OEE and capacity.
Incorporating PLM, integrated quality checks, machine maintenance and work centre documents.
Willdoo Manufacturing Success Story
"WilldooIT undertook a large complex and time-critical project and delivered. At all times their staff were professional, friendly and responsive and kept us up to date with the project's progress. In projects of this size and complexity, there are always hurdles and strategic compromises to be made and WilldooIT's management team ably steered the project through all these issues. I have no hesitation in recommending WilldooIT for similar projects". Grow your business with our manufacturing ERP software today!
Request a call back with more information!


End-to-end Manufacturing Software Manage
• Manufacturing orders
• Work orders
• Barcode
• Repair orders
• Editable MOs
• Unbilled orders
• DDMRP (demand-driven materials requirements planning) Schedule & Plan
• Plan manufacturing
• Organise work orders
• Manage Bill of Materials
• Work-centre capacity
• Installation and servicing
Flexible Mast Data
• Create multi-level Bills of Materials
• Optional routing
• Version changes
• Kits PLM
• Versioning
• PLM
• Engineering changes
• Document management Quality
• Control points
• Quality checks
• Quality alerts Maintenance
• Preventative maintenance
• Corrective maintenance
• Calendar
• Statistics Work-Centre Control Panel
• Tablets
• Record production
• Worksheets
• Misc. Operations
• Alerts
• Work order steps Reporting
• Traceability
• Cost analysis
• Overall equipment effectiveness
If you manufacture products, this is the system for you:
Food processors
Fabrication
Mechanical
Metal fabrication
Lighting
Custom
Apparel
Chemical
Electronics
Furniture
Cabinet
Timber
Automotive
Why Willdoo Manufacturing? Scale-up with ease
Built on the Odoo Platform, WilldooIT Projects is a highly scalable solution that covers all areas of your business Mobility
Can be used on any device at any time and any location
Integration
Due to its flexible architecture, Willdoo Manufacturing can integrate with most 3rd party software End-to-End
Manage your entire process in the one easy to use solution
Willdoo Manufacturing Core
For a new or small business on the path to growth
Features
Website & eCommerce
CRM
Sales
Inventory
Manufacturing, including BOMs, kits and phantoms
Manufacturing order scheduling
Demand driven materials requirements planning (DDMRP)
Purchasing
Invoicing
XERO Integration
Multi-company
Multi-warehouse
Help-desk
Email marketing
Willdoo
Manufacturing+
For an established enterprise looking for growth
Features
Website & eCommerce
CRM
Sales
Inventory
Manufacturing, including BOMs, kits and phantoms
Manufacturing order scheduling
Demand driven materials requirements planning (DDMRP)
Purchasing
Invoicing
XERO Integration
Multi-company
Multi-warehouse
Help-desk
Email marketing
Work-centres
BOM routing
Quality control
Machine maintenance
Work-centre documentation
Efficiency tracking
Servicing
Full financials incl. profit & loss, balance sheet, BAS reporting, automatic bank feeds, etc.
Project management
All available applications and add-ons to cover your whole business
(additional subscriptions may apply) Manage your Manufacturing

• MRP
• PLM
• MRP Maintenance
• Quality Grow your
Sales
• CRM
• Point of Sale
• Sales
• Subscriptions
• Rental Control your
Finances
• Accounting
• Invoicing
• Expenses

• International Payments Manage your Operations
• Inventory
• Timesheets
• Project
• Purchase
• Helpdesk
• Documents
• Field Service Manage your
Employees
• Recruitment
• Employees
• Fleet
• Time Off
• Appraisal
• Referral
• Approvals Grow your
Website
• Website Builder
• eCommerce
• Blogs
• Forum
• eLearning
• Events
• Live chat
• Appointments Manage your Communications

• Discuss
• eSignature
• Survey
Manage your
Marketing

• Automation
• Email
• SMS
• Social
---

Request a no-obligation chat with our friendly consultants today